Insurance Mentor Training
Coaching Classes for Insurance Agents and Managers.
Every article on this website is like a mini-training school. use the nav bars on either side of this page to locate your area of interest or subject you need help with.
New... Personal producers and Managers - On line mentor training and coaching for agents and recruiters.

We now have available several on-line life insurance training and coaching programs for new and existing life insurance agents. These schools were created based on the feedback we have received from our readers.
For life insurance agency managers and life insurance recruiters we also provide a complete agency building fast track, one on one coaching program that comes with a one of a kind Agency Building Manual complete with 8 modules and over 70 pages of proven and tested concepts. Couple this with your one on one coaching, and you are now on your way to building your own agency. (Note: The above Agency Building Manual can be purchased separately)
See which of the coaching programs may benefit and help you. Learn more by going to our insurance career learning center information page.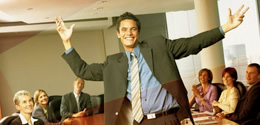 Help us by completing the survey page below, so as to provide us with an insight as to what type of training help you would like to see us develop. What kind of training would be most beneficial to you at this time?
Please Note: You are not signing up for anything when you complete the form below. We appreciate your help.
Thanks...Ted