Relationship Building Idea

Every article on this website is like a mini-training school. use the nav bars on either side of this page to locate your area of interest or subject you need help with.
Impress your Special Key Clients with this
Holiday Special 
As a insurance salesperson, I was always on the lookout for great relationship building ideas to help me bond, promote my image and my brand to my clients. Here is a quick way to do just that. 
Super Special Release 
We just worked out a super special deal with enfront and Bill Corbin
that will allow you to send out these 2 fantastic holiday cards to your most special clients for a total of only $2.30. No tricks, no Gimmicks. Just a holiday special for our readers.
These are top of the line first class cards, not that cheap stuff companies send out. not only that, I am sure you have priced greeting cards at the retail stores. VERY PRICEY. You can not buy and send cards of this quality out at this price anywhere today. 
Relationship building at its best. Click on picture below to see these two powerful holiday cards that you can send to your very special clients. 
We do all the work. You just provide the name. How good is that.
As I have mentioned before, you can become THEIR INSURANCE AGENT or just another insurance agent. This is a powerful way to separate you from the competition. Stay in touch with your special clients using these cards that are called touches. 
As someone once told me, "In this day and age, you need to understand that if you don't spend a few bucks on your clients, someone else is going to, and they won't be your clients anymore."  
---
Click the green button in the picture to view how this can help you.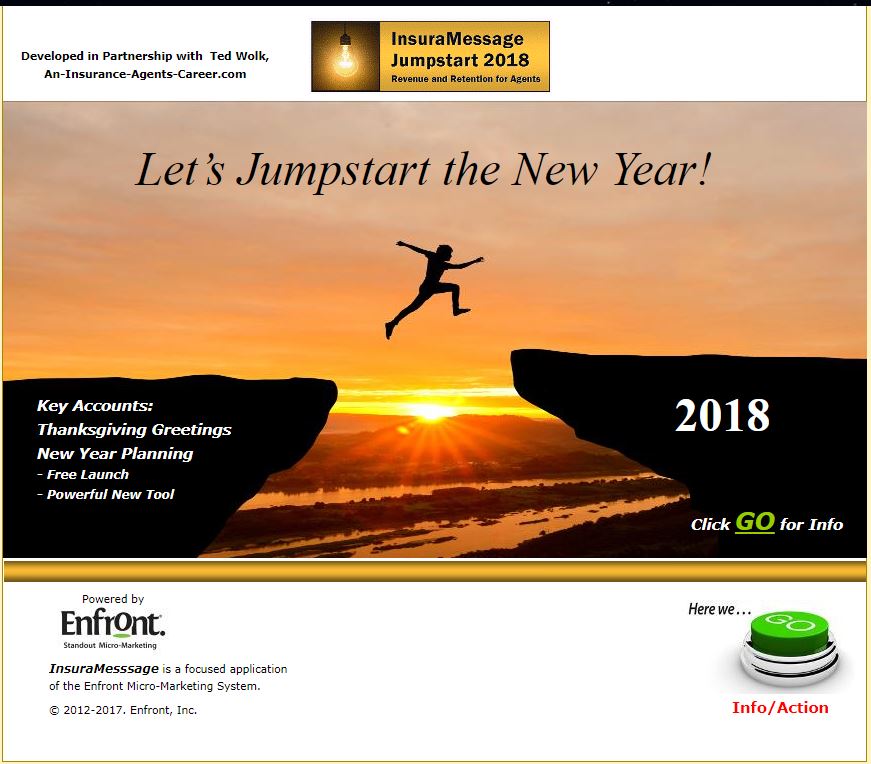 ---
Just like anything else you do in this business, it may take a little time to set up, but once it is done, it will be set up on automatic pilot for you.
You can also add more options to this program if you like what you see, but what better way to use your time right now, this time of the year,  than promote your brand. Don't miss this opportunity. 
NOTATION: Bill Corbin can also tailor special programs for you year round, such as birthday cards, anniversary cards, etc. You can contact Bill or more info using the link inside of the picture.
 
---
Home Page

›
The sales process
›
Relationship Building Idea
---