Affiliate Marketing - Insurance E-Books

from an-insurance-agents-career.com
Every article on this website is like a mini-training school. use the nav bars on either side of this page to locate your area of interest or subject you need help with.
Help other agents and agency recruiters improve their career by recommending our e-books and make yourself some extra money in doing so.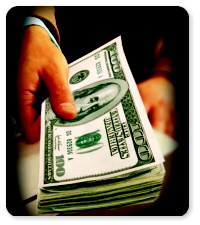 Each sale of our premier agency building manual makes you $47.25
---
Almost every insurance agent, agency manager and every agency recruiter is looking for that extra knowledge that can give them the edge. The e-books we offer can provide them that edge. The information in all our insurance e-books for producing agents, and agency builders are based on proven and tested concepts. 
Signing up is easy. You will be provided a link that will include your name. Any time someone buys one of our e-books, or any of our agency building modules or our agency building manual you will receive 25% from our affiliate marketing insurance program on any sales made via your referral. 
We will pay you on the following month, between the 1st and the 10th, each time your account reach's $25.00, based on money collected. 
---
Instructions on how to setup your affiliate link with our products.
How does it work?

Your affiliate link will direct your readers to our insurance survival store and then they can click on and review each item. Each and every item they click on and review will create a cookie in your name for a 6 month period, meaning that even if they don't buy today, and come back at a later date to buy, your affiliate link for that person protects you for 6 months, even if that person tries to buy direct or from another referral. 
That's it. So lets get started and Lets make some money for you.
Ted

---
Get started

click on the above "join our affiliate program today" link. this will take you to the e-junkie affiliate page. once there, complete the edit profile page with your name and e-mail address. (Note: If you right click the above affiliate link to open in a new window, you will be able to view that set up page, as well as this page at same time and then follow instructions below) 
once you enter your e-mail address and other info, then click on the submit button, (bottom right) this will create your affiliate code, then on that same page click the "get the affiliate code". This will take you to another page. On that page click on the orange button that says "get affiliate code". This will take you to the next page which has now generated your html code.
That code will look like this:
<a href="https://www.e-junkie.com/ecom/gb.php?cl=269950&c=ib&aff=269950" target="ejejcsingle">Click here to visit www.an-insurance-agents-career.com.</a>
Copy that code and enter it on your website pages of your choice, or include it in any e-mails using the hyperlink method. Your affiliate code number will be located where you see the 269950 code. Do not use this above link, it is only an example.
---
If you need any help, feel free to  contact me  and I will help you.
 See how to create personalized text links or use our banners
---
Do you have something to sell. Want to set up your own affiliate program

to sell your ebooks, sell mp3 tracks and albums, sell software, icons, fonts, artwork, phone cards, event tickets, cds, posters, books, t-shirts and almost everything else. simple and easy to use. click the orange button to learn more.

---
Home Page

›
Insurance agents survival store
›
Affiliate Marketing Insurance