Insurance Selling and Recruiting Blogs
Welcome:
Our free website is dedicated to helping entry level insurance agents , existing insurance agents and agency builders by sharing with them proven and tested  marketing ideas, selling techniques and agency building concepts to help them become more successful in their insurance career.
these newly published insurance selling and recruiting ideas are published once or twice a month. We will not overwhelm you with junk mail.
One can never have enough Mentors.

The author, Ted Wolk, having built a 150 person life agency in 7 years, with over 30 years of successful insurance recruiting, training, selling and marketing experience, will share many of his learned and proven selling and recruiting techniques with you, as well as newly discovered ideas. 

---
Like what you see, then lets keep in touch
Pick your  favorite social media  and automatically receive
all free selling and recruiting updates.   
---
Agency Building and Recruiting Ideas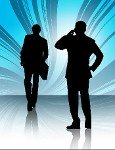 Recruiting Problems driving you crazy. Do you wish you had a proven and tested system to follow. If you are an agency manager, agency builder and insurance recruiter, see the enclosed agency building (PDF) memo from Ted Wolk. The information in this memo may provide you with some valuable ideas to help you with your recruiting problems as well as building your agency.
Right-click to read/download this PDF file.
---
Scroll down and view our latest articles and posts
from our readers
---
Selling Insurance Learn How to Close on the Objection
Selling Insurance and Closing the sale can be more profitable if you learn this powerful closing technique called – "Closing on the Objection" It is a way to take the clients objection and turn it into powerful closing technique. Master this skill and increase your income
Continue reading "Selling Insurance Learn How to Close on the Objection"