Sales and Marketing tips
100 Ways to Motivate Yourself
Need some ideas on how to get yourself fired up to accomplish your goals. Learn from the experts.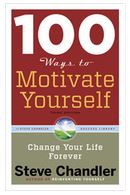 Receive Your Complimentary eBook NOW!
"100 Ways to Motivate Yourself -- eBook (usually $15.99) FREE for a limited time!" 100 ways to motivate to motivate yourself
---
Request your Free Team Leadership Magazine
The number one magazine for life insurance professionals. Click the below link to receive Your Free Team Leadership - Developing Your Leadership Skills e-book, compliments of our website.


To see all the free insurance trade magazines, just click on the link that says Detailed Description to view other Free insurance magazines. Then go to Finance, then financial services, then Insurance to see the other free e-books or white pages. I am sure you you will find other helpful free trade magazines and reports that will benefit you in the long run.
---
If you have not done so, stop by our
Insurance-agents-survival-store
New-Continuing education credits
New - We just recently added financial planning software for dummies. Try a free trial.
Check out our insurance agents survival store for these new tools as well as many other survival ideas.
---

---

Please pass our site link on to others you know in the insurance business, they will greatly appreciate it.

Thanks for being part of our team. Have a great day.

Life is good.

Ted Wolk
---