When is the best time of Year
to recruit new agents.
---
If your an existing or new agency manager or corporate recruiter, then you need to read this article.

As a successful agency builder and recruiter, I was always amazed at the number of agency managers and agents that use to say that the holiday months are the worst to sell and recruit and that it was time to take a vacation.

Well, as the old saying goes, if you believe it then it must be true.

However, during my tenure as an agency manager with over 150 agents, the months of November and December were our top two premium production months and was our best recruiting months.

Why, because peoples attitudes were more positive during this time of the year.

And as far as recruiting, most people who are unhappy with their careers and jobs are looking to make a change the first of the year.

So take a moment and read this article on when is the best time of the year to recruit
---
Agency managers and recruiters love our Insurance-Recruiters-Manual-and-Recruiting-Workbooks
Learn how to win.
Have a great day and good selling.
Sincerely;
Ted Wolk, author and creator of www.an-insurance- agents-career.com
If you like our site, write us a short testimonial
---
A note to all new subscribers. Make sure to whitelist us on your e-mail account so that you receive all new publications, otherwise they may go into your junk folder.
---
Here Are Some Other Helpful Links.
---
Our most popular e-books
Check them out
---
Managing the Art of Closing a Sale e-book
---
---
---
And if you have not done so, stop by our
Insurance-agents-survival-store
See all the sales help e-books and agency building modules that are available. Send those links to your agency builders or agents. They will appreciate any help you can give them.

---
Now you can pick your favorite social channel to stay in touch with our website updates and get the latest new selling and recruiting ideas as soon as they are published.
---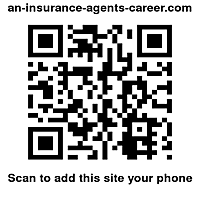 Please pass our site link on to others you know in the insurance business, they will greatly appreciate it.

Thanks for being part of our team. Have a great day.

Life is good.

Ted Wolk
---