Selling Tip - Call to Action When Closing a Sale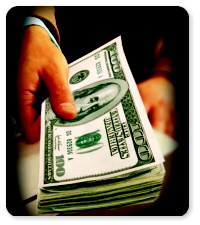 As a personal producer and agency manager, and possibly your insurance mentor, I want to share some selling ideas and concept I became associated with over the years. Many of these proven and tested insurance marketing ideas helped my agents become successful in the life insurance business.

Something to Think About


When I was selling insurance I eventually learned to try and anticipate what people might say when we got to the point of closing a sale. I also use to run into problems with younger people or single people who always say I DON'T NEED ANY INSURANCE NOW, or I am single. So I tried to anticipate what they were thinking, and try to get ahead of their objection.

When interviewing young married couples or singles, I would interject a short selling story somewhere early on in the interview, as follows:

Mr/Ms prospect, I know that the last thing you are probably thinking about right now is owning life insurance. You are young and single, (just married) have no big obligations, etc. I felt the same way when I was young. However, we must take stock of what real life is about. Eventually things will change in your financial life, that you can not predict. Life insurance is not something that can always be purchased. When people are in good health, they don't give it a second thought, however if something happens that impacts their ability to become un-insurable, the first thing they usually do is try to buy life insurance.

In another instance: I had a client that had a great financial opportunity he wanted to get involved in. It was going to require someone lending him money, as well as him being a key person to make this opportunity fly. Everything was in place and ready to go, except for one thing. The investors wanted him covered with a life insurance policy to protect their investment. This is called good business. (Investors and Banks will usually require this)

Now the sad part. He had acquired a medical issue related to his heart, even though he was a young man, he was un-insurable. The end result was he lost out on a great financial opportunity, because he could not get a life insurance policy on his life to cover the investors. How would he have known of this in his early years.

Another sad situation: I also use to use the example of a young person getting married and his wife wanted to get some life insurance because they were just having their first baby. They had contacted me via a friend recommendation. However, he took on the profession of a crop duster in his early life. Here again, he had no need for insurance when he was young, but now no one would insure a crop duster. His young wife was devastated.

At this point, I would suggest to that young prospect, that you consider thinking into the future. Protect yourself with a starter life insurance policy. Something inexpensive, a small inexpensive $100,000 term policy. I would also add on the GIR or GPO ( Guaranteed Insurability Rider )

The key to making these kind of sales to young people is to sell them on a concept, which is something they can relate to.

One of my biggest term policies I ever sold when I started out selling was to a young college graduate. I always carried around third party articles to refer to. (Things I cut out of papers or magazines) Towards the end my interview with him, I showed him a study that was made about millionaires and one of the key attributes to young millionaires is they owned a lot of life insurance. He said I plan on being a millionaire, how much does a million dollar term policy cost? I wrote him up. Today he actually is a very wealthy person.

Remember, that we are in the people business first.

Knowledge is power

Earn and Learn

Have a great day...Ted
---

Can you Help us> We are trying to identify how people found out about our website. If you would please take a moment to complete this short survey about our Website I would greatly appreciate it. Your not signing up for anything. Thanking you in advance. We appreciate your support.

Sincerely;

Ted Wolk
---
Are you having a hard time with finding prospects and sales leads? If so, then you should get my
Prospect or Die E-Book
---
For those of you having a problem with closing sales, check out our
Managing the Art of Closing a Sale e-book
---
Agency Managers and Recruiters. Use our agency building modules to fast start or fix your agency building and recruiting problems.
Insurance-Recruiters-Manual-and-Recruiting-Workbooks
---
And if you have not done so, stop by our
Insurance-agents-survival-store
See all the sales help e-books and agency building modules that are available. Send those links to your agency builders or agents. They will appreciate any help you can give them.

---
Now you can pick your favorite social channel to stay in touch with our website updates and get the latest new selling and recruiting ideas as soon as they are published.
A note to all new subscribers. Make sure to whitelist us on your e-mail account so that you receive all new publications, otherwise they may go into your junk folder.
---
Add our site to your mobile device. Just scan the Q.R. code below with your scanner.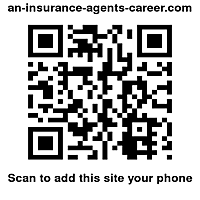 Please pass our site link on to others you know in the insurance business, they will greatly appreciate it.

Thanks for being part of our team. Have a great day.

Life is good.

Ted Wolk
---