Generating quality referrals, always a problem.
---
If you are not a subscriber to our site and only receive our brainstorming e-mails, or if you missed our last article, here is a short video on how to get referrals. Click on this link - Learn how to get quality referrals

One of the missions of our website is to provide our loyal readers free and valuable information.


We are now on Facebook. Facebook name is "An-insurance-agents-career.com" Check us out.

Have a great day.

Ted

P.S. Liked what you see. Help our team grow and share our website by passing it along to another agent or your agency training manager. They will appreciate it.




Learn and Earn
* Ask a Question
* Post a Comment
* Ask for Sales Help
Click Here
[
?
]
Subscribe To This Site

Qualified Leads. Only for experienced agents selling IUL life insurance products.
Indexedleads.com

AGENCY BUILDERS
&
INSURANCE RECRUITERS

A Complete Agency Building & Recruiting System

This fast track system provides you with all the tools needed to hire, train and recruit new agents.
Take this free survey, then see how your selling concerns compare with other agents
Click here

Looking for some quality coaching.
Problem getting organized?
Need a fresh start!
Do you get frustrated with not reaching your goals?

 Bob Davies, one of the most dynamic behavioral management coaches in the country can help you.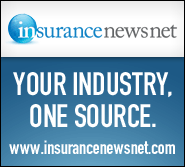 Looking for some great financial planning software programs that covers all your needs. Check out the financial planning software library from Impact Technologies
This could be your advertising space
Advertise on our website. For more information.
Affiliate programs welcome