Welcome Bob Davies
Behavior-Management-and-Personal-Development-Systems
Every article on this website is like a mini-training school. use the nav bars on either side of this page to locate your area of interest or subject you need help with.
Are you looking for the secrets on how the top life insurance producers got to the top of their profession.
Do you need help getting organized?
Are you wanting and needing some specific day to day coaching, to help you become a more effective insurance agent?
Bob Davies, named in the top 100 greatest minds of personal development world-wide by Excellence Magazine.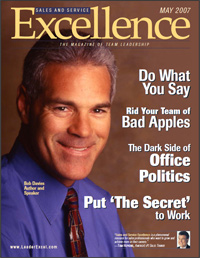 Are you looking for the secrets on how the top life insurance producers got to the top of their profession.
We are very excited to have added one of the top motivational speakers and organizational coaches in the country to our brainstorming team.

Bob Davies has agreed to provide a special series of 5 free videos for our life insurance readers and subscribers on  behavioral patterns that can help lead to a more successful life insurance career. Our behavior, when it comes to getting organized, prospecting and selling is really what determines our success.
---
You can click on the link at the bottom of this page for access to these free videos.

After viewing these free videos, I am sure you will understand what makes the successful producers more successful than the average producer. and for those of you who are serious about wanting to become better at what you do, you can continue to get updates from our website by signing up for our free monthly newsletters. we want to help you achieve many of your goals in prospecting and selling, as well as getting organized.

Would you like to prevent lost revenues?
How long will you tolerate wasted time?
Would you like to have a competitive edge in the insurance marketplace?
Are you using a behavioral system to keep you focused?

How much money do you stand to lose weekly if you don't operate at your highest level?

How much of this revenue will go to your competitors?
---
Here is short summary of  Bobs achievements
Bob Davies graduated from Rutgers University, in New Jersey, in 1975 Upon graduation, he was hired as the head football, head wrestling coach, and researcher at California Institute of Technology, in Pasadena California. While at Cal Tech, he had the opportunity to research the work of Roger Sperry, who won the Nobel peace prize for his right and left brain research in 1980.

Bob left Cal Tech in 1979 for an assistant football coaching position at California State University Fullerton where his techniques helped an average football team to win two conference championships.

Steve Mariucci, went to the Green Bay Packers and helped a cast off quarterback, released by Atlanta, named Brett Farve, to become all NFL MVP. He then had stops as the head football coach for the San Francisco 49'ers and Detroit Lions. Today Steve is a NFL broadcaster.
Jerry Brown went to Northwestern and helped them to go from the basement to a Big Ten title and play in the 1995 Rose bowl. Others from that original staff have gone on to great accomplishments as well
Bob will reveal in his talk how he changed his point of view to break free of his "poverty mentality" and reach his goals in his business, health, and personal life. He has become an in demand author and speaker helping other people to step through their own fears and resistances to tap into their own performance potentials.

Bob is a professional speaker, author, trainer, and coach. He spends much of his time, 70+ times per year, speaking about the principles in this presentation to a variety of organizations.
---
Click here for Free Industry Resources
---
Many companies are using Bobs techniques  to change the culture of their companies and to greatly increase performances.
Click To get  Bob's  5 Free Videos  On Behavior Management and see his list of major companies he has worked with.
Read Bob's article on:  Insurance-and-recessions

Learn and Earn

---