About the author
---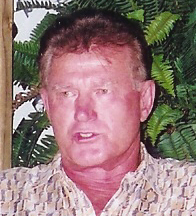 Thank you for visiting An Insurance Agents Career.Com.
I hope you will benefit from my actual experiences as you visit the different topics throughout this website. All the information on this website is from real life, everyday selling experiences. All proven and tested ideas, based on my over 30 years in the life insurance business.
My Name is Ted Wolk. I started in the insurance business as a salesman on an earned commission basis. I did not have the front end financing like a lot of companies provide to new agents today.
My first commission check was $7.63. (Try to explain that to the wife after we made the decision to go into the life insurance business and had 4 kids to support.) It was a really rough start for me and my wife in the beginning. Without her total support and believing in me, it would have been very hard to succeed. However hard work, sacrifice and persistence did pay off.
Getting off to a fast start is the Key. With a big push from my agency manager, after coming home from my first home office school, I managed to win first place in the premium income contest. This helped set the pace and forced me to develop good solid work habits.
The first book I ever read about the insurance business was by Joe Gandolfo. One thing he said in that book, was that "you must give the insurance business at least one year." That statement had a profound impact on me. As with many people, it is always easy to take the path of least resistance and walk away if things get a little tough. As Joe said in his book, "if I was going to leave the business, it will be because I want to, and not because I failed and had to".
Probably like most of us, I found that I needed a little self-motivation. So, being an avid golfer and wanting to play on weekends, my wife came up with this wonderful motivational idea. She would lock my golf clubs in the hall closet and if I met my selling goals by Friday, I could get my golf clubs, if not I would have to work on Saturday. Guess what, I found out Saturday was one of the best days to find people at home and run interviews.
After successfully selling for 4 years with my first company, I was offered a chance to get into agency management by making a move to another insurance company. During those next 6 years, things exploded.
I was very fortunate to have hired on 5 key agents, and most of them eventually went on to top management positions in the insurance business. Without them I probably would not have had the opportunity to build an agency of over 150 agents in about a 5 year time frame, eventually generating 1 million dollars in premium a year. We lead the company for several years in premium income, recruiting and so on. Our philosophy was built on the theme of "leading from the front", which we all achieved. You must lead by example if you want respect.
As they say, timing is everything....and it just so happened that my mentor, who helped guide me and teach me how to build that large agency, had gone on to become president of a life insurance company. He contacted me about taking on a vice president position for this company. I joined that organization for several years as a recruiter and trainer. However, my wife was diagnosed with cancer and I had to resign. I was traveling a 5-state area, and could not be away from her during that time.
In the end, during my wife's illness, I was fortunate to be hired back by the first company that I started with, right in my home town, and I helped them develop a district agency. Eventually my wife passed away from cancer and at that time I decided to retire.
During my selling years, I developed and sold insurance in the estate planning market. I had the opportunity to talk to CPA groups on estate planning and also had the opportunity to write a monthly estate planning article for a farm magazine. The estate planning and corporate business market takes time to develop. However, once I got on a roll, I was able to write a number of big cases.
Ultimately, I plan to develop a topic page about how to get into this market. Early in my career, I read that if you spend one hour per day reading about a specific topic, by the end of 5 years you will be an expert in that area. That was the approach I took when I started to develop my estate planning marketing plan, and it worked.
Over the years I have spoken to a number of different organizations regarding selling insurance, developing new agents, recruiting, and how to build a successful agency. This 30 year ride provided me with a room full of trophies and awards. The insurance business is the best career in the world. You can pick and choose who you want to sell to, and pick and choose any number of target markets to specialize in.
---

Life is Good. Go for it. Today is the first day of the rest of your life.
Have a great day..Ted Wolk

Feel free to contact me.