Financial Planning Software
Financial Planning Software
Every article on this website is like a mini-training school. use the nav bars on either side of this page to locate your area of interest or subject you need help with.
Financial Planning Software Creates That Third Party Expert You Need to Close That Sale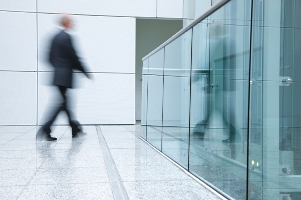 Financial software selling programs are used most beneficial to those new agents who may not be getting the needed sales training and
marketing help, or that existing agent that is just barely making it.  
financial planning software can make your selling experience more palatable to your prospects or your existing clients, while making selling a less frustrating experience for you, and at the same time, substantially increasing your income.
---
A good third party selling tool will
always separate
 the
winning sales agents from the failing agents.
What do we mean by a third party tool? In this case we are talking about using Financial Planning Software to sell insurance products.
this type of decision-making software (DMS) is used to help individuals with their decision making process. 
Financial planning software comes in target sales programs of advanced programs that can prepare a complete financial needs analysis and forecast changes and immediately calculate those changes to show your client with a click of the button.
---
Ever wonder why is it that sometimes

we can not close

that
big sale that looks so promising?
When you are a new insurance agent, and even when your an experienced insurance agent, sometimes it is hard for your clients to accept your opinions or your credibility about what you recommend. For some reason, people will accept an idea from a third party in their decision making process much easier than most sales people realize.
The way for you to become an immediate expert is by having at your fingertips a third party expert to validate your recommendations. this is what the financial planning software from impact technology can do for you. You can refer to this third parties expertise in any target marketing situation to help you close that specific sale, assuming you have a qualified prospect. 
I know, I personally used these financial planning software tools to increase my income, while at the same time, they created my success formula to help me survive in the insurance business, as well as many of my agents.
Ted Wolk, author and creator of this site.
---
Financial planners, advisors and Life insurance agents.

Maybe its time

to consider moving to that next level.
Ask yourself some questions about how financial planning software can help you become a better sales person and project a more professional image? 
Does software create the magic we need to make a sale?
Is it that third party expert that I need to help me with closing a sale?
Can it help improve my closing ratio?
Will it help me make bigger sales?
Does this tool lock my client to me?
Will it help me gain more selling knowledge?
Can it really make a difference? 
Will it help me with prospecting? 
The answer to all of the above is YES.
I have put together some thoughts on this topic, as well as some power phrases to show you how you can use financial planning software as a life insurance marketing tool. See links at bottom of page.
Whether you are selling a specific need, such as social security planning, mortgage insurance, nursing home insurance, retirement tax planning, children insurance or doing a complete financial needs analysis, an easy to follow point of sale software program can make the difference between a sale or no sale. 

---
A good financial planning software program

can be

that third party voice for you, if used properly.
Is the cost of a good financial software program worth it's salt.
Usually your first sale takes care of the cost of your Financial software program, and then it gets better and better.

Just like any other business, there are certain tools that make you more effective. Ever try to do a home plumbing or carpenter repair job with out the proper tools. Sure it may get done, but it probably could have got done twice as fast and more effectively, if you had the right tools. 
For me, the most important aspect of using these financial planning software tools is that it eventually allowed me to tie everything together for the prospect, as well as tying him/her to me. 

("Mr. prospect, as we grow together, your financial needs will also grow. We now have at our fingertips all your information and all the up to date resources any one would need to determine and evaluate just about any financial scenario that you may have and want to discuss. If something changes in your financial life, all we do is enter it into your personalized financial program and click on the "what if button" to see the results.")
Ask yourself this question. Would you pay $30 per month to hire a professional closer to work with you on every sale. I hope your answer was yes. If not, then you have not really made a commitment to your career. 
---
Putting it all together 
While we must first learn good people skills to make more sales, we also need to be able to express the needs  and problems that a client may be facing. 
so how is the best way to do that? 
By using a good third party graphics presentation, with easy to understand pictures and flow charts.  Go to Financial Software Selling
One of your most powerful allies to help you close a sale is the lady of the house. View these software sales tips and power phrases  which  can help you when selling with Financial Planning Software programs. 
---
Selling and prospecting became

much easi

er

when I started using these software selling tools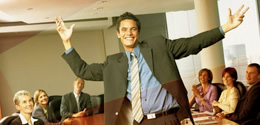 ---
Learn and Earn