Bob Davies Free Videos




On Behavior Management



Every article on this website is like a mini-training school. use the nav bars on either side of this page to locate your area of interest or subject you need help with.
Your attitude and your results are directly related to your behavior. Learn the secret.
These Bob Davies Free Videos on behavior management can help you manage your behavior patterns, when it comes to getting organized, prospecting and selling insurance.
Behavior management is really what determines our success.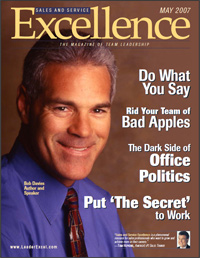 Bob Davies Free Videos On Behavior Management. These 5 Free Videos on behavior management can help you manage your prospecting and selling goals when it comes to getting organized
Bob Davies,  named in the top 100 greatest minds of personal development world-wide by Excellence Magazine,  has agreed to provide a special series of 5 free videos on the number one reason for life insurance agent failure and the poor performance patterns many agents face.  
          
The benefit to our community of insurance agents, readers and subscribers is that the information in theses 5 free videos may help you recognize what your biggest detriment is, which stops you from reaching and attaining your dreams.
Below is Bob's video number one. If you want to learn more after watching this first video, complete the request form below to receive the other four Bob Davies free videos.

---
To learn more and receive the the additional 4 free videos, you must enter your first name and e-mail address below.
---
Bob is a professional speaker, author, trainer, and coach. He spends much of his time, 70+ times per year, speaking about the principles in these video presentations to a variety of  organizations.

After viewing these free videos, and for those of you who are serious about wanting to become better at what you do, Bob has available a  specific coaching program that can be tailored especially for you to help you achieve many of your goals in generating insurance leads, prospecting, selling insurance, as well as getting organized.

---
The following are the myths, or core beliefs, to be challenged

The reason for being in business-(not making money)

Goal setting-(by itself, is an incomplete process)

Evaluating by ranking and comparing-(not appropriate)

Committing unrealistically high-(not effective)

Positive thinking-(pie in the sky doesn't work)

Motivation-(what drives human beings is not what you think)

Time-(not everyone has the same 24 hours)
---
Many companies are using Bobs techniques  to change the culture of their companies and to greatly increase performances.
Bob's client list is very impressive.

Amerus Life Insurance
Auto Owners Insurance
Better Homes and Gardens Real Estate
Canada Life
Clean Equipment Trade Association
Certified Financial Advisors
Dole Fruits and Vegetables
Ebay
Financial Horizons
Fortune Magazine
ITT-Technical
National Association of Financial Advisors
National Association of Temporary Staffing Services
National Automobile Dealers Association
Nationwide Insurance
Old Republic Title Insurance


Old Republic Title InsurancePakmail Franchise
Pillar To Post-FranchiseRealogy Brands: Century 21, Coldwell Banker, ERA
Realty Executives
RE/MAX Real Estate Franchises
Salomon Smith Barney
Select Family of Staffing Companies
Signs Now Franchise
Signator Financial
Silgan Containers
Society of Financial Service Professionals
Society of Financial Service Providers
State Farm Insurance
Sun America Life Insurance
Western & Southern Life Insurance
---
I hope that you enjoy these Bob Davies Free Videos and benefit from his knowledge

Learn and Earn
Ted Wolk, author and Insurance selling Mentor
---