Getting Organized.
The Insurance Agents Biggest Problem.

Every article on this website is like a mini-training school. use the nav bars on either side of this page to locate your area of interest or subject you need help with.
Getting Organized 

What does your organizational system look like?



Getting organized requires time and effort. It can not be done ad hoc. 
So what does your organizational plan consist of?

Do you even have an organizational plan or do you wing it?
Use this work unit to meet your weekly income goals

Have you sat down and developed a solid business plan?

Understanding

why insurance agents fail or succeed.
Building my personal organizational structure usually took me a good two to three full days. For my agency building organizational plan, it usually took me a good week. You work everything backwards. everything must be thought through, reviewed and be a realistic goal.

---
Getting Organized with facts and figures.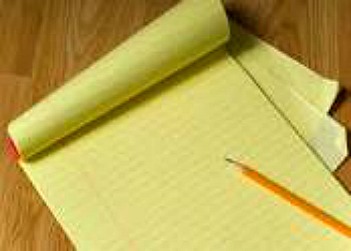 One of the most overlooked areas in selling and marketing life insurance is keeping accurate records to determine your strong and weak areas. This information will help you build a solid business plan.. Without accurate records, it is impossible to develop a success formula.
---
There are a number of organizational areas that an insurance


agent needs to work on to become successful.
They should include:.
Success will never happen unless you know how to develop positive behavior management traits.

---
Agency managers, General agents, Recruiters:
Are you managing a system or managing people? 
There is a very big difference. Learn the difference!
---
A good record keeping system allows a person to analyze their weak areas and identify their strong areas, and a good  business plan gives you a blueprint and a road map to follow - Goals and timelines.
Here is an example of analyzing your facts and figures.
Record Keeping Tells The True Story
Lets say you kept records on the people you call and you categorize them by careers, professions, service companies, etc.
In your personal quarterly or annual review, you note from your record keeping that 65% of your sales come from civil service people. Also, you note that your phone calling to appointment ratio is much better, as well as your closing ratio, and you get many more quality referrals from this group.
Additionally, you spend a lot less time compared to the rest of the prospects that you contact, and over 75% of your commissions come from this group, compared to rest of your business.
On that basis, it would then make sense for an insurance agent/producer to start working and developing this as their target market.
This is a very simple analysis of what can be achieved with good record keeping.
Agency managers, take note that this same type of record keeping should be used to track your recruiting activity. (number of interviews to get a good candidate, target market, dollar value, etc.) 
*Agency Builders - check out our Agency Building Manual

---
From time to time, no matter where we are in our insurance career, we may need some survival help and fresh new ideas.
Our insurance agents survival store  mission is to provide agents and agency managers special tools to help them get better at what they do to survive in the insurance business.

---
Your manager or insurance company should have available some type of yearly planning book for you to use. Some of them are called planning for the future, my yearly plan of action, Looking ahead, etc.

If you do not have access to such booklet, you may want to check with your local life underwriting group.
Click here for Free Industry Resources
---