Insurance Recruiters Roundtable

Every article on this website is like a mini-training school. use the nav bars on either side of this page to locate your area of interest or subject you need help with.
Insurance Recruiters Roundtable. Insurance Recruiters Sharing Ideas on how to build a successful insurance agency.
Join today
---
Entry to the Insurance Recruiters Roundtable discussion's and forums does require a subscription and a password.

If a Roundtable member/subscriber - Click here to enter the Roundtable sessions. Check your e-mail and make sure you have the current month's password.
---

Note: This roundtable membership is free if you purchase the complete premier agency building program.
If our website detects that you shared this password with an unauthorized user, your subscription will be cancelled and you will be removed from the roundtable and not be allowed re-entry.
---
Here is an overview of what the Insurance Recruiters Q & A
Roundtable is all about.

The mission objective of this Elite Insurance Recruiters Roundtable Club is to create a team of insurance recruiters and agency builders that will join together and work as a team, by brainstorming and sharing ideas to help each other in their recruiting and agency building endeavor. It is a form of synergy. A mastermind group.
However, the Roundtables main purpose is to make our website coaching staff available to those insurance recruiters and agency builders who purchased our complete agency building manual  or any of the individual modules.
By using this roundtable we can help you answer questions that you may have, related to the many checklists and worksheets that are included in the agency building and recruiting modules that you purchased from us.
Membership in this elite roundtable club is by subscription only, (and is on a year to year basis) and may be purchased as follows:
However, if you purchase our premier agency builder package ($189.00) you will receive free lifetime membership into the roundtable and receive personalized
e-mail help.

If you only purchase the standard package consisting of the stand alone manual and the modules ($149.00), you may at anytime after the date of purchase subscribe to the roundtable at $19.95 per year.
If non-owner of a manual, you can still join this elite roundtable for
$19.95 which is for a one year subscription.
as long as you are a roundtable subscriber, you can ask unlimited questions on the material you purchased, as well as interact with the other members of this elite & private group.
See ordering information at bottom of page.
From time to time you will be provided a new private password for easy access to this Insurance Recruiters Roundtable.
---
The best part of being a subscriber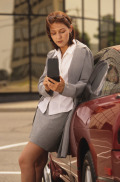 We know you are busy and don't need to be clicking on website links all day.
By being a member you won't have to worry about checking in to see if you get any answers or comments to your posts or questions. Our program is set up to automatically send you any responses, posts or new comments once you sign in and include your e-mail address.
As a special feature, any discussion pages that you set up, actually becomes your own personal website discussion page. Every time anyone adds to that page, that answer or comment will be sent directly to you. In other words you become the  moderator.

So you can ask a question and just sit back and wait for any posts or comments that would be forthcoming from our staff or other team members.
This interactive Insurance Recruiters Roundtable is a must if you are involved in agency building and recruiting and it can add another dimension to your quest for agency building and recruiting.
For only $19.95 a year, you will have immediate and daily access to this one of a kind powerful recruiting tool.
Where else on the web can you find this kind of resource ?
To order a 1 year subscription for $19.95 per year, click the add to cart button below, then enter your questions.   
Remember - You can drop out of the Roundtable subscription at any time. 
Remember-Knowledge is power.

---