Providing a Bridge Between the Client and You
Providing a Bridge Between the
Client and You.

Every article on this website is like a mini-training school. use the nav bars on either side of this page to locate your area of interest or subject you need help with.
This Innovative New Insurance and Financial Selling Concept not only helps close the sale, but has the client calling you.
Ready-2-Retire was created to help new and experienced insurance producers begin a meaningful conversation with their clients about retirement income planning.  Ready-2-Retire is an iPad ready software application developed in conjunction with LIMRA.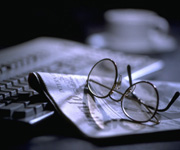 This revolutionary new concept provides a unique visual presentation that you send to a prospective client of yours, and then you let them fill it out on his or her own. Once they complete it, they end up calling you back for an appointment or they can elect to send you a copy of their retirement profile report with a click of a mouse. And get this, Ready-2-Retire is so generic that it meets the fiduciary guidelines required by most companies.

The most notable aspect of this entire insurance marketing concept is how it uses a series of different pictures to help the client answer questions about their retirement. All the client does is pick-out pictures which identifies their concerns, and then when done, the program computes a summary report based on their goals and retirement concerns.

Now here is the magic - This concept now creates one of the most emotional aspects of human nature, called curiosity, which is "the intense desire to know and understand".
After your client or new prospect completes this personal profile, their curiosity will be aroused, and they will now want to call you back to get answers and details related to that summary.

---
If you like free ice cream, you will love this.
Be the first in your area and to use this new concept.  Use face book, e-mail of other digital concepts to get to new clients. How do you do it?
Use this quick link that provides you with a quick snapshot of the application and how it actually works >>>  Click Here

Like what you see, then try it for the 14 day Free Trial period.

---
Use this approach (In person or on the phone)
Mr/Mrs prospect, I recently came across this revolutionary new retirement planning tool which is helping people like you gain a clearer insight on the issues facing retirement today. It is something you can go through at your convenience, when you have a few minutes.  May I send it to you via Facebook, e-mail, etc. Which would be best?
---
--- Free 14 day free trial  ---
 See how it can make your prospecting and selling life easier.
Learn and Earn