1https:///indexnow?url=url-changed&key= 8c38eeaaad64778b50d11b14157344f
Hi Alex is my name pliz can u help me to create right questioner for my Prospects .
by Alex rubanjwa
(Uganda Kampala)

Hi; I am a life agent in Uganda I appreciate the good work you are doing. Pliz help me to have right questions at inception to my Prospects for better fact findings. Thanks



Monthly Newsletter Free
Please add me to your
e-mail list so I can receive all new updates on selling and recruiting. See all back issues
---
Total Hits On Our Website
---
Follow Us 
---
Our most popular Self Help e-books
Exclusive to our readers

Introduction to Agency Building. An e-book for entry level managers

More free resources and helpful selling tools

Free Selling and Recruiting Ideas located in our Video Library .

Selling requires strict discipline. Click here for five (5) free behavior management coaching videos from Bob Davies.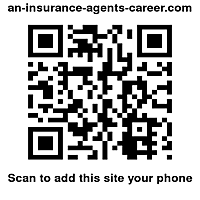 QR Code for an-insurance-agents-career.com