1https:///indexnow?url=url-changed&key= 8c38eeaaad64778b50d11b14157344f
Insurance Agents for P & C
What is the percentage of independent agents vs captive agents in P & C insurance market?

Monthly Newsletter Free
Please add me to your
e-mail list so I can receive all new updates on selling and recruiting. See all back issues
---
Total Hits On Our Website
---
Follow Us 
---
Our most popular Self Help e-books
Exclusive to our readers

Introduction to Agency Building. An e-book for entry level managers

More free resources and helpful selling tools

Free Selling and Recruiting Ideas located in our Video Library .

Selling requires strict discipline. Click here for five (5) free behavior management coaching videos from Bob Davies.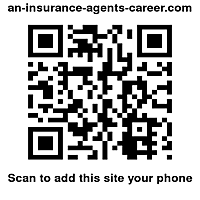 QR Code for an-insurance-agents-career.com