1https:///indexnow?url=url-changed&key= 8c38eeaaad64778b50d11b14157344f
Selling Life Insurance for Retirement and Estate Planning.
by John
(Salt Lake City Utah USA)

There is lots of information about IUL (Indexed Universal Life Insurance)
used to Supplement Retirement Income Tax-Free or Replace or substitute a
401K qualified Plan. Is there a specific way to address a Retirement Campaign using Insurance? In my mind, insurance is used to manage financial risk. I want to know if anyone sees a conflict as an insurance agent selling financial services as in retirement and estate planning using life insurance as a solution? Currently, I am using IQ Insurance as my business name and wondering if I should change it to Retirement & Estate Planning Services. I am not an "Advisor" or an Attorney wherein lies the conflict.

Any comments or suggestions would be greatly appreciated. Thank You.

John Holloway - Agent
john@iqinsurance.com

IQ Insurance, LLC


Monthly Newsletter Free
Please add me to your
e-mail list so I can receive all new updates on selling and recruiting. See all back issues
---
Total Hits On Our Website
---
Follow Us 
---
Our most popular Self Help e-books
Exclusive to our readers

Introduction to Agency Building. An e-book for entry level managers

More free resources and helpful selling tools

Free Selling and Recruiting Ideas located in our Video Library .

Selling requires strict discipline. Click here for five (5) free behavior management coaching videos from Bob Davies.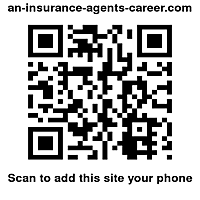 QR Code for an-insurance-agents-career.com