How to Handle Life Insurance Objections.
How to Handle Life Insurance Objection

Every article on this website is like a mini-training school. use the nav bars on either side of this page to locate your area of interest or subject you need help with.
How to Handle Life Insurance Objections.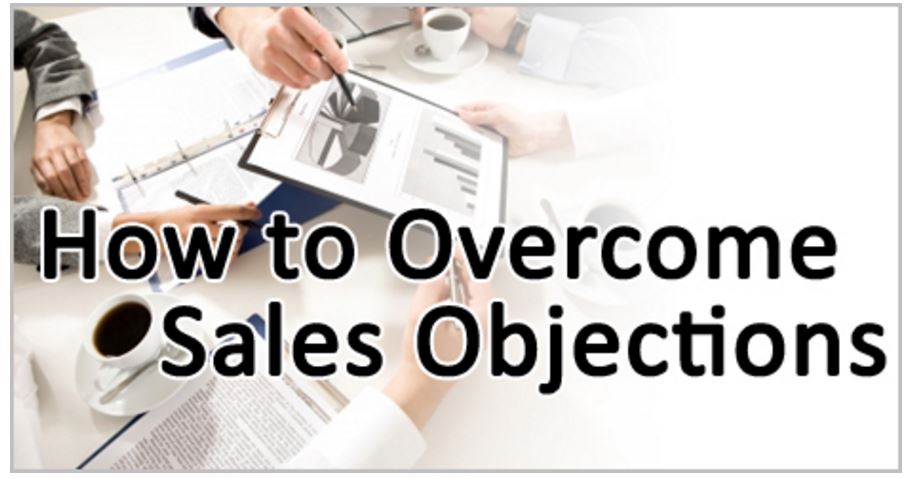 How to Handle Life Insurance Objections.
This is the first in a series of articles on how to handle life insurance objections.
Most objections to buying life insurance are due to a poor fact finding presentation up front in that most agents are not really listening to the client. They are thnking of what they want to say next.
When you start to close and/or run into objections during your presentation,  there are several reasons for this to happen.
Number one is - how you set the stage with your prospect. Did you create a professional appearance? How was your tone?
Did you find a common bond in your warmup?
Are you spending the proper amount of time upfront asking questions or did you jump right into your presentation? See the closing pyramid concept.
---
 My FAVORITE ANSWERS AND REBUTTALS ON
how to handle life insurance objections.
This is going to be the first in a series of many articles that I will be providing that are related to handling the below objections. 
Below are many of the common objections to buying life insurance that insurance agents run into when selling insurance

I. I CAN'T AFFORD LIFE INSURANCE. 
2. I WILL BUY LATER. 
3. I CAN INVEST MY HONEY BETTER ELSEWHERE. 
4. I DON'T WANT ANY MORE LIFE INSURANCE. 
5. I HAVE ALL THE LIFE INSURANCE I NEED. 
6. I AM NOT CONCERNED ABOUT LIFE INSURANCE. 
7. I WANT TO THINK IT OVER. 
8. I WILL BUY TERM AND INVEST THE DIFFERENCE. 
9. WHY SHOULD I PAY INTEREST ON MY OWN HONEY!
10. I DON'T LIKE LIFE INSURANCE. YOU HAVE T0 DIE TO WIN. 
11. I AM TOO BUSY TO TALK TO YOU. 
12. I WANT TO LOOK AROUND FOR THE BEST INSURANCE COMPANY
---
This article # 1 will be focusing in on how to handle
life insurance objections related to:
"I can't afford it and similar objections"
---
Here are two opening statements I use to use when setting the stage for an interview  or calling people on the phone. (You  Can modify these to fit your situation)
1. Mr. Prospect, One of the things I have learned in my career as a financial planner is that I can not sell anything to anybody.  However, what I have learned is to present the hard facts to people and then share ideas.  Facts do not lie.  In the process of our meeting, I will present a number of facts to you about your financial life, (things you probably never considered) and if we should identify a deficiency,  then it will be up to you to decide what you want to do based on the ideas I will present to you to solve that deficiency. Is that something you would be comfortable with. 
2. Mr.  Prospect, When I visit with people about their financial life, many people think I am going to try to sell them life insurance. Actually, I do not sell life insurance, I sell money. Money for future delivery to provide peace of mind. You don't have any objection to buying money do you. (discounted future dollars if they ask)

---
How to Handle Life Insurance Objections
 Variations and rebuttals or answers to the "I can't afford it" Objection
Objection: I can't afford it. 
Answer #1 :Suppose that tomorrow morning when you go to work your employer were to offer you the choice of two jobs one of them would be your present job the other day you present job change only in one respect. Your salary would be reduced by $50 per week or less in exchange for which you are applying with agreed that in addition to your salary if I pay you X number of dollars calling here outline and death benefit in retirement benefits under your proposed presentation colon. If your employee make such an offer you would not hesitate would you employ in may not be in a position to make those guarantees but my company is. That's our business this is precisely the offer that we are making to now were you born right here in such and such a town.
Answer # 2. Can you save a dollar a month yes can you save $100 a month no, then there must be some amount between $1 and $100 that you can save. Of course the key to saving any money is that you must force yourself to do it, because no one else can do it for you.
Can you save $75 a month yes/no
can you save $50 a month. yes/no
Keep suggesting until you name a figure that the prospect insists is the maximum amount for that client to save monthly then write him a policy for that amount.
---
Objection: I have all the insurance I can afford. 

Answer #1: That being the case Mr. Prospect you will not be able to buy more insurance today so I'm sure you want to obtain the maximum benefit from your present Insurance. may I show you what I mean
---
Objection: I'm sorry Mr. Agent but I can't buy anymore life insurance, my budget simply won't allow it.

Answer # 1: Mr Prospect. You're the type of person who I love to work with. Many people don't have the personal discipline to operate on a budget. However, like I have told many of my clients, there are three kinds of budgets to budget for today. There is the family budget today,. Then there is the Widow's budget, and thirdly there is the retirement man's budget. I want to talk to you about the last two budgets. The real purpose of a budget is to plan your income and make it work for you today. But we must also budget for the future. Truly one of the necessary things is adequate Insurance protection for  you and your family. If your budget won't allow that, then something is wrong with it, and is defeating the very purpose for which it is set up.
---
Objection: I know I need more insurance but I haven't the money available to buy more insurance. 
Answer #1: Mr. Prospect very few of us have. But fortunately you don't need to have all the money now. what you need is an income, and you have that. One of the advantages of insurance is that your deposits can be arranged to suit your income and spread over a long period of years. Your house, your cars, and other property and almost everything else you buy requires substantial amounts of cash immediately and full payment in a few months or a few years. However,  under our plan, deposits of only a few dollars a month provide the protection you need. Can you save $100 a month.
---
Objection: I have all the insurance I need.
Answer.  That's interesting, so your thinking you have all the insurance you need, but does your your wife think you have enough. Should we do a quick checkup. (Use Financial Needs analysis)
---
Objection: I need to complete my present installment payment obligations and get bills paid off first before I buy more insurance.
Answer. Mr. Prospect who would make these installment payments if you are not here to look after that. Wouldn't you prefer to have our company complete those payments rather than leave them for your Widow to complete? Would you like to know that even though something should happen to you, your family is still be able to continue their obligations and payments not have someone come along and repossess the things you've been struggling so long to obtain? A small adjustment in your budget in would provide the method of a payment that would enable you to provide this  benefit for your family.
---
Objection: I have enough life insurance. 
Answer #2: Mr. Prospect, you are to be congratulated, because not more than one man out of 10 has sufficient life insurance. However, it may be possible that you had sufficient insurance when you bought your last program. But is it sufficient and true today. in the light of the change in your age, and that your family situation probably has changed. Having a family and the obligations that go with what you've taken on, along with the higher cost of living and other changes in your situation may have changed the picture. May I suggest that we do a review to see how your current program meets your current status in today's world. It's possible that you even have too much. 
---
Objection:  I'm not interested in more life insurance I have all I can handle right now. 
Answer: Mr Prospect, I am glad to hear that,  because it shows you have already made some plans. Then let's see if those plans will work out as you wish, based on the today's conditions.
---
We will continue to add links to this page as we publish more articles on how to handle objections to buying life insurance

Here are a couple more links on how to Handle Life Insurance Objections.
---