People buy what they want, not what they need.
Life Insurance Sales Tip 


"Wants verses Needs"



Every article on this website is like a mini-training school. use the nav bars on either side of this page to locate your area of interest or subject you need help with.
Understanding how people think!
People buy what they want, not what they need.
Understanding this life insurance sales tip as to "why people buy what they want, not what they need" is a very important part of your communication skills. Until an insurance agent accepts the reality of this statement, they may continue to struggle when it comes to closing sales..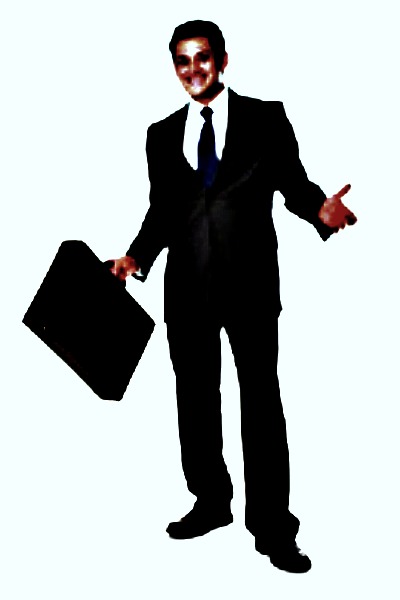 Life insurance sales tip. "Why people buy what they want, not what they need" and how to use that in your sales interview.
---
No logic:
Yes, we both know that they need the insurance that you showed them and they understand why they need it, and they even agreed they need it, but they did not buy.Why?

We also know that you will go back to the office and tell your manager about the interview. You will tell him that you can't understand how your client can be so stupid, when they even agreed with you that they should buy the policy that you showed them, but they still did not sign on the dotted line.
---
Why do you think this happens?
The answer is really simple,
(people buy what they want, not what they need.)
And until you, as an insurance salesperson, can accept that fact and learn how to create a want, on top of the need, you will continue to lose a lot of sales.

I remember trying to recruit a young  man in my early days of agency building. He would have been pretty good, but when it came to the part of working evenings, he told me playing softball in the evening was more important, and he elected not to come on board. His wants, playing soft ball-at that time, were more important than making more money and developing a career.

It took me a number of years to realize and understand this fact. When I finally accepted it, I then started to create ways to make people want insurance.

Here was one example I used. It was called the (How rich you will be concept.) "I would tell people that it is a known fact (which it is) that a persons success in life seems to be determined by the amount of life insurance they own."

The first time I used that concept, the young gentleman told me he planned on being a millionaire and he actually bought a million dollar term policy from me on the spot.

The key is learning to paint word pictures and sell concepts. Learn more about this concept.
I hope that this life-insurance-sales-tip-wants-verses-needs, give you a much clearer understanding of why you have lost some sales.


Have a great day...Ted
---
---
Click here for Free Industry Resources
---