Policy Delivery-Plant seed for next sale
 Life Insurance Jobs

Every article on this website is like a mini-training school. use the nav bars on either side of this page to locate your area of interest or subject you need help with.
One of a new agents jobs is is delivery of the policy.
Policy delivery part -1
One of your life insurance jobs is to build yourself a professional image, and one key factor to that end is that the policy you sold is delivered in a Professional Way.
I am not a big fan of some of the insurance marketing programs today, where the policy is sold on the phone and mailed to the client with a letter. How crude is that?
Would you like someone to treat you in such an unprofessional manner.
When you deliver a policy in person it opens up the door for many more opportunities, as explained below.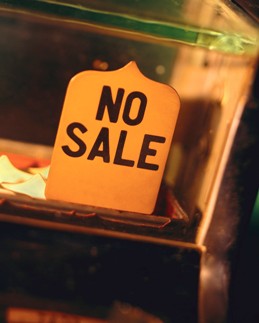 Your life insurance career requires building a professional image. The policy you sold should be delivered in a Professional Way. It also is the time to get referrals
If you do not get in front of that new client, you are not taking advantage of the most important aspect of the sale, and that is setting the stage for future sales, getting additional referred leads, and most importantly, developing that much needed relationship building. Good client service is what will keep you the business. Can you remember when someone treated you right, You had no problem telling other people about going to them.

---
Selling a life insurance policy is not completed till the actual policy
is delivered and the delivery receipt is in your hand.
During your Insurance Sales Training program, your manager should have discussed the fact that your new client may decide against taking the insurance policy or policies you just enrolled them in.
That is why one of the key aspects of your life insurance job is to personally deliver the insurance policy, because this is where you really cement the sale and lock in your client. Setting the stage for an effective policy delivery consists of two time frames.
Step one: During the sale and the day after the sale.
Step two: The actual delivery of the policy itself.
---
Setting The Stage (Step One)
Part of your policy delivery sequence, is actually done during the interview process or sales process when you are making the sale. What I mean here is that you need to drop some phrases or tidbits along the way. Start training your client.
Here are some examples
Making Subliminal Comments Like:
"When you become a client of mine we will sit down once a year to update your financial plan and review your family situation and any changes that may occur.. "If another insurance agent calls you or you see something related to Insurance or investments that you want more information on, I want you to feel free to call me and I will do the research for you."
"I also had a lot of my clients use my name as a way out when another insurance agent calls:
They basically say that Ted Wolk Is my insurance agent and if you have something you think I should look at, give him a call so he can look at it for me." "Mr prospect, when I come back and deliver your program I will at that time go through the policy in detail to make sure you are comfortable with it, and answer any questions you may have thought of in the meantime." "Mr. prospect, I want to Thank you for becoming a client of mine. I will do everything I can to help you and your family achieve the goals we discussed this evening."

First thing next day, after the sale, Send out a Thank you note, as an example:
"Mr. prospect,(Jim and Salley, personalize it) Just a note to let you know that I appreciate your business. I want to congratulate you on taking this major step in firming up your financial life for you and your family I will continue to serve you and your family in the professional manner you would expect. I will call you as soon as the policy is issued and set up a delivery time that will be mutually convenient for both of us. Again, Thank You for your business". John Q. Agent
It is Vital To Keep Your Client Updated. Stay In Touch.
Another part of your life insurance job is to use your tickler file, to keep you client updated. If 10 days go by and you have not got the policy back, call the client. Tell him/her that you just checked on the status and it is still waiting for doctor report, physical results, etc. If that policy comes back 25 days later and you did not keep in touch, there is a good chance you will lose that sale.
Take all of your life insurance jobs seriously and take the time to learn more about the proper steps to follow that will help you lock in your sale, lock in or client and get referrals.
Go to policy delivery, step 2.

Learn and Earn
---